Control Cable and Building Wire

For High Speed Cabling of conductors, pairs or assemblies such as Control Cable, Building Wire, etc. Roteq SZ Cabling improves efficiency by cabling with periodic reversing of cable lay direction. It offers flexible pay-off options and take-up size is not restricted. High linear speeds provide high efficiency and allow tandem operation with other processes.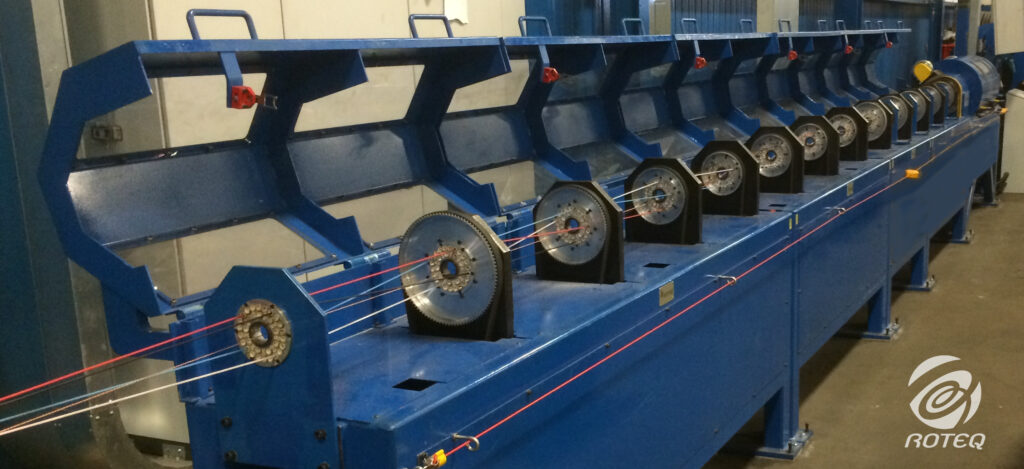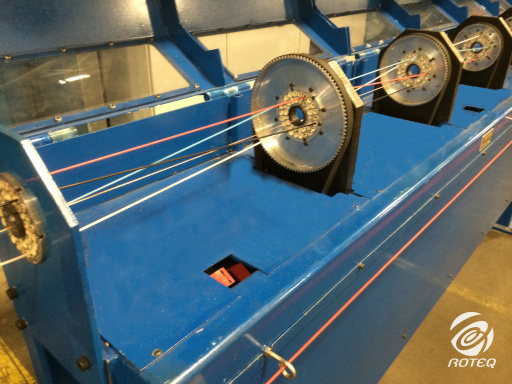 Multiple Plate and Drive design for efficient high speed cabling of products.
Complete lines available with Payoff systems, SZ Machine, Tapes and Binders and Take-up components.
Typically 3 to 50 conductors in multiple layers and passes.
Product Range – 18 to 10 AWG (0.75 to 6 mm²) and 12 to 6 AWG (2.5 to 16 mm²).
Up to Max. 1000 RPM.
Up to Max 500 FPM (150 MPM).
Compliant with various CSA and UL requirements.