Strip Armouring-V16 50 mm/2.0 in Strip Armouring Machine

A flexible metallic conduit for the physical protection of Wire, Cable, Hose, and Flexible Pipe products. It is ideally suited for Building wire (MC and AC), Data, Fiber Optic, Safety, Fire Alarm as well as Specialty Hybrid cable assemblies. This layer complies with many electrical codes as an alternative to rigid steel and aluminum conduit, allowing quick and easy installation.
Fully electric strip tension control with AC motor and drive
Low maintenance – no slip rings, rotary air seals or braking wear parts
Spring activated/pneumatic release strip coil chuck
Advanced lubricant mist extractor/separator exhausts through a HEPA filter.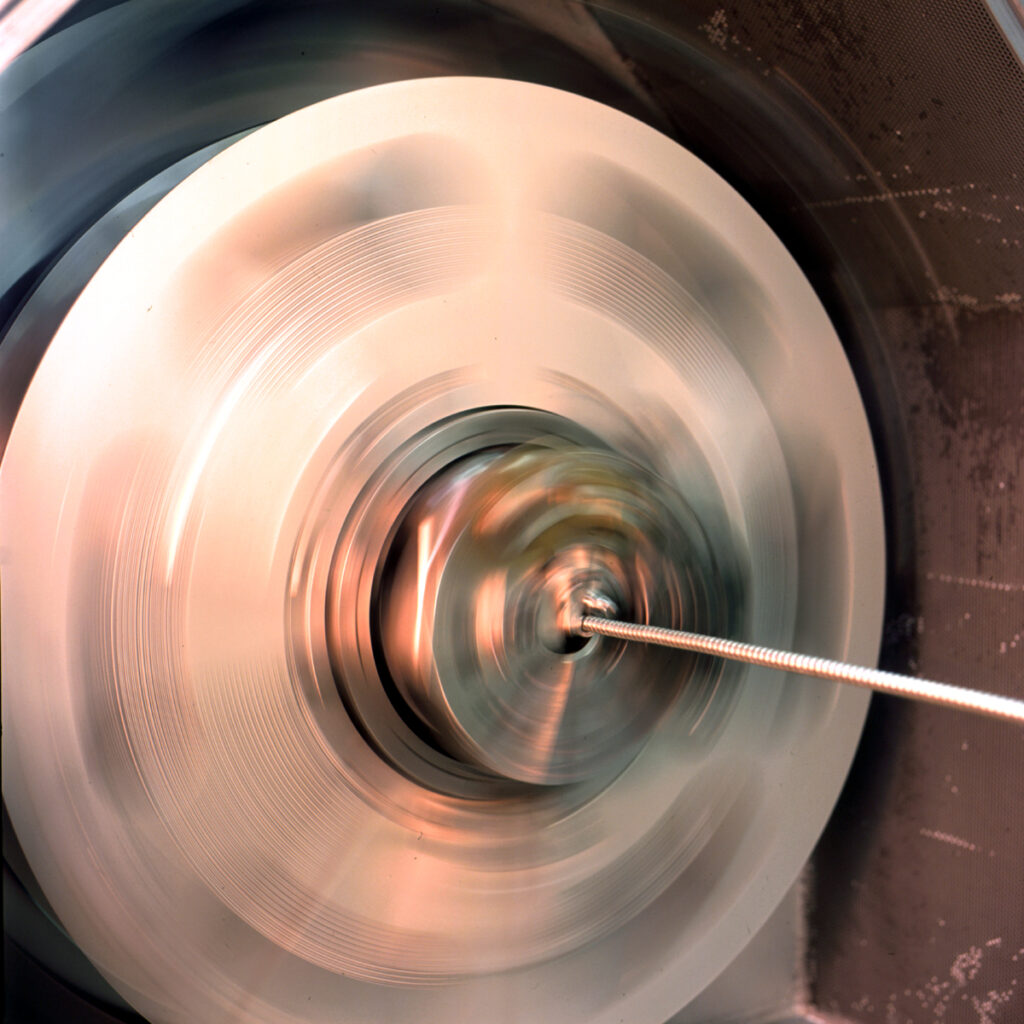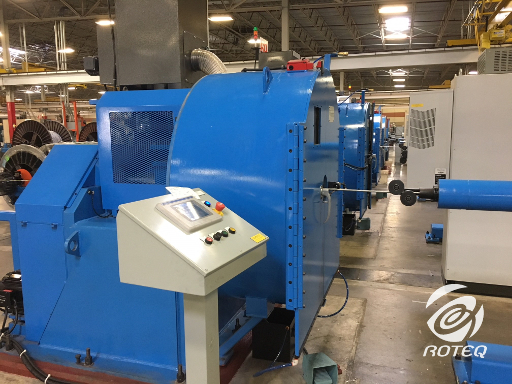 Typical operating speed of 1200 RPM with strip feed speeds up to 100 m/min or 330 ft/min
Typical strip widths between 6.0-18.0 mm; 0.25-0.75 in
Package size 36 in (900 mm) OD x 12 in (300 mm) wide and weight up to 1500 lb (700 kg)
Typical materials include Aluminum, Galvanised Steel, Stainless Steel among others
Motorized strip tension system ensures constant strip tension throughout speed range and strip coil depletion
Spring activated/pneumatic release strip coil chuck speeds coil changes and minimizes operator training requirements
Off-line tooling setup reduces downtime and process variation
Low maintenance requirement with AC motors, no slip rings, no rotary air seals, and motorized strip tension
Product specific tooling with product performance guarantee for common products
Advance enclosure ventilation system separates lubricant and exhausts air through a HEPA filter
Metered lubrication minimises usage while maintaining film for high speed operation
Touch screen HMI with product recipes and key variable trending
Integrated drive and control package with auxiliary equipment to suit each application
Plate guard panels, sealed enclosure doors with open door lubricant containment and safety interlock ensure quiet and safe operation