Rigid Stranding with the Concentric Strander

This competitive alternative to the traditional Tangential Bobbin or Parallel Axis Rigid Strander provides unparalleled Stranding, Cabling or Screening performance for cage-type machines. It is ideally suited in multiple cage applications with stem package inputs and Single Input Wire (SIW) strand constructions. Suitable also for single and multi-wire Stranding and Screening for Specialty, Energy, and Transmission Conductors.
The process of input wire rolling in tandem with stranding process is patented by Roteq.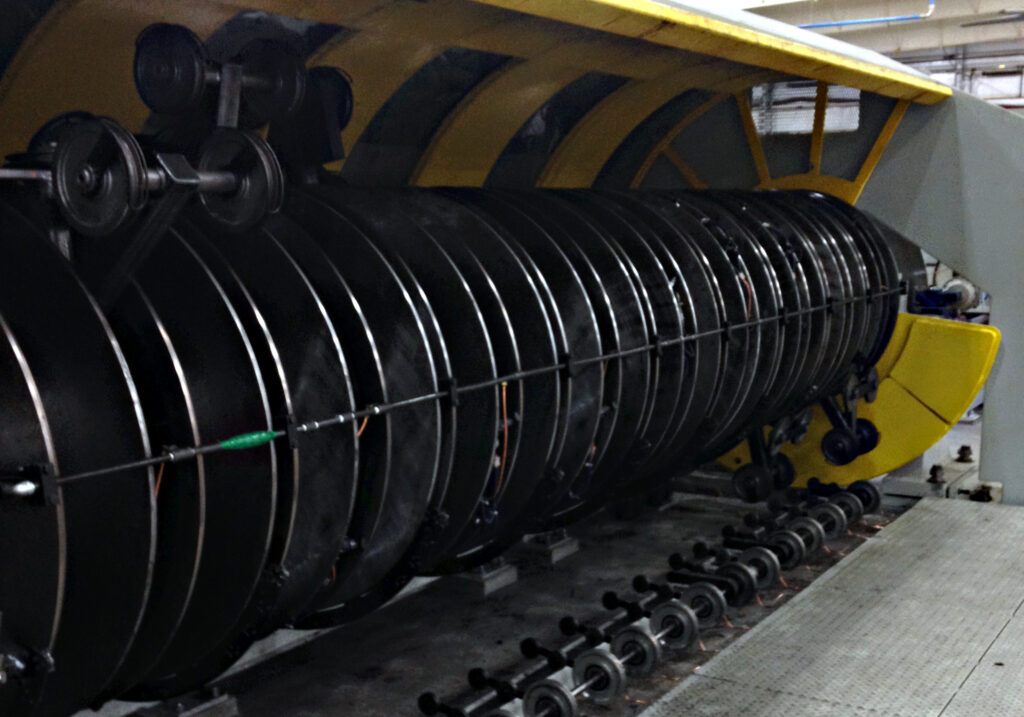 Bobbin capacity equivalent to the 630mm, 800mm and 900mm DIN packages

Speeds up to 500 rpm

Wire diameter range to 5.0mm or 0.2in

Suitable for EC Aluminum to 6201 Aluminum alloy to Annealed and Hard Copper conductor materials

External wire guiding with guide sheave diameter to suit product range without affecting cage length

Ideally suited for stem inputs eliminating the need for precision bobbins
Optional "on cage" input wire trapezoidal rolling capability for "TW" layers (Roteq US Patent #6840031 B2)
Unique closing arrangement for precise closing of trapezoidal wire layers
Powered guard panel provides open access for wire preparation
Integrated high speed rewinding of wires from stems
Ideally suited for Single Input Wire (SIW) stranded conductors