Planetary Cabling – Building Wire

For High-Speed Planetary Mode Cabling of conductors, pairs, or assemblies such as Building Wire, Control Cable, Hybrid Cables, etc. Planetary assembly provides cables without back twisting each conductor resulting in a stable "non-springy" construction when cut.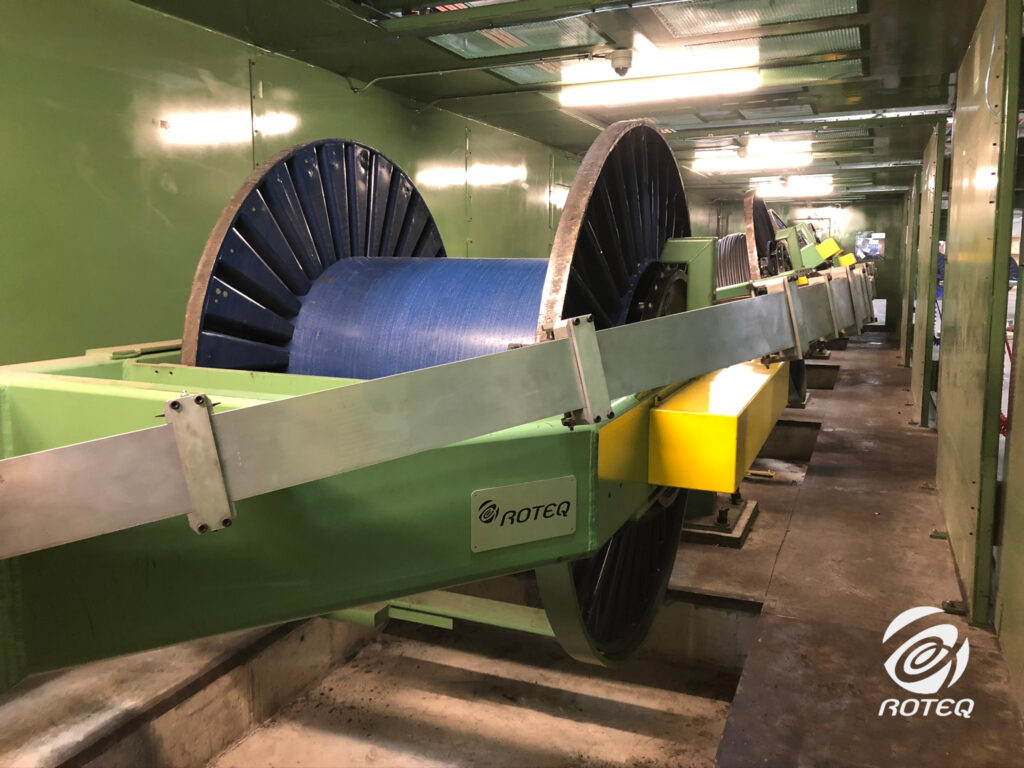 Rugged closed cradle design, number of positions dependent on cable designs.
Loaded with overhead crane and powered pintle opening/closing with safety lock.
Tension is electronically controlled to provide consistent element tension throughout the run.
Cabling with fillers available.
Concentric and Eccentric taping options available.
Multiple take-up options.
PLC process control with recipe capability.
Integrated drive and control package with auxiliary equipment to suit each application.